White dresses
Think white dresses are for brides only? For a long time now, these elegant or dedicated to less formal events dresses in the brightest of hues can be afforded by all ladies, regardless of age and destination... read more Stylish creations in this colour appear on the catwalks. Women of stage and screen love to wear it, and fashion influencers do not deny themselves the pleasure of presenting the latest models in white on their social media. Meanwhile, designers continue to surprise the public with new, even more interesting versions. White dresses can even be described as versatile, as they are suitable for a wide variety of events. Do you love this colour and its shades? Are you comfortable with light-coloured styles? Then don't hesitate and check out our exclusive collection of on-trend white dresses right now.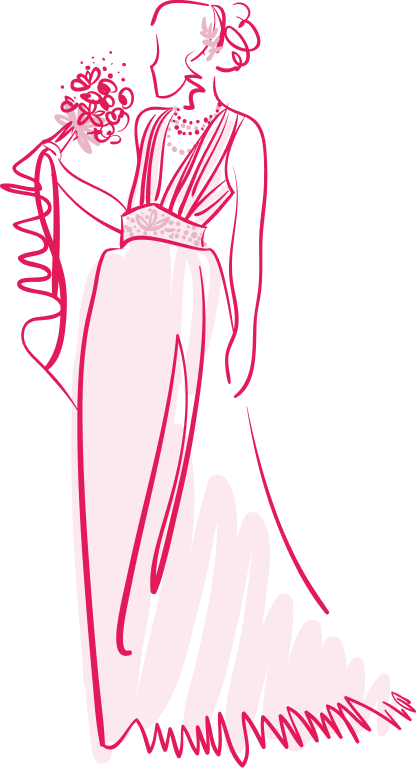 What makes fashionable white dresses stand out?
White dresses are mainly associated with summer, but there is nothing to stop you wearing them in the colder months too. A styling in which the white dress plays the leading role looks extremely light and at the same time impresses with its freshness. Not only young, but also older women are encouraged to opt for white pieces for a more girly look. Worried that the white dress season will soon be over? Definitely not! White dresses are almost as popular as little black dresses and are just as popular as bold red and other strong colours.... read more
White dresses - perfect for summer, but not only!
When is it particularly worth opting for white cocktail dresses or casual dresses? They are ideal for all seasons, but it is on warmer days that they look extremely light and girly. White does not attract the sun's rays, which means that a light-coloured dress will not cause your body to heat up excessively. Thus, it becomes an outfit that guarantees maximum comfort even on hot days. And white accentuates the beauty of a tan perfectly. So if you can show it off, it's time to indulge in one of the light, airy models. Among the versions available, you will find plenty of cocktail creations that are perfect for semi-formal occasions during warm weather. There is also a choice of very chic long-sleeved white dresses, perfect for special events such as going out to a restaurant, concert or meeting a loved one. Do you like to draw attention to yourself? Then you can even wear them to the theatre.
Mini, midi and even maxi - the most varied white dresses
What white dresses are available in the Kulunove range? We offer models in a wide variety of cuts. Here you will find floor-length dresses as well as midi and mini versions. We recommend, for example, beautifully fitted strapless dresses or dresses with a corseted, padded top. Recently, models with a buffet neckline have also become very trendy. A knee-length version with a pencil skirt and long-sleeved top is one of the top dresses. This is a versatile model for a wide range of formal and semi-formal events. If minimalism is your style of choice, this is the one to go for. We also recommend the matching, knee-length strapless dresses. Also look out for the extremely chic long white sequin dresses. Models with a wider hem and flowy, wavy short sleeves are also intriguing.
White dresses in various combinations
What to pair the most beautiful white dresses with to get a lovely, eye-catching look? The possibilities are endless, as white makes a great backdrop for any other colour. White creations will therefore look beautiful with blue, red, dark green or heather accents. Pair, for example, a light-coloured dress with blue stilettos, a blue handbag and a blue scarf for a look that exceeds your expectations. We provide affordable prices and professional service, as well as fast delivery of ordered goods. We also recommend white wedding dresses and other dresses for weddings, which are sure to appeal to many women.