Diamond neckline dresses
Are you dreaming of a beautiful creation for an upcoming occasion? No wonder you want to look extremely feminine, but at the same time you want to bet on style and class. Of all the styles you will find in our online store, we encourage you to take a look at our collection of diamond neckline dresses... read more It is a timeless cut that will work in many different circumstances. And you will be able to enhance your beauty even more and feel truly special. Find out exactly what dresses with such a neckline are, and which cut might be best for you. With such a creation, your wardrobe will take on a whole new meaning and you will feel even more confident.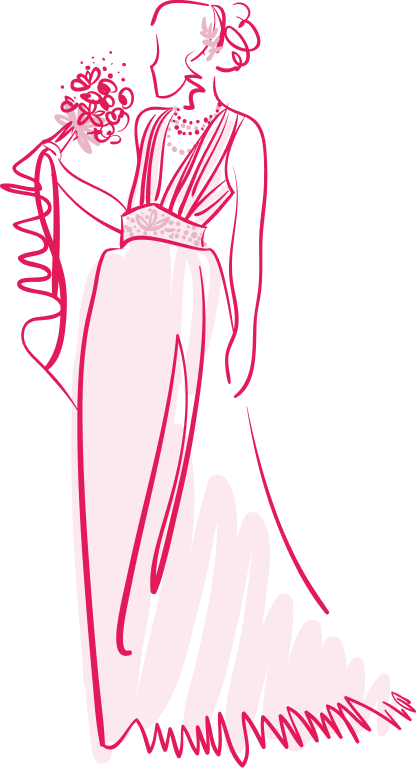 Diamond neckline dresses - what are their characteristics?
I'm sure you've already heard about diamond necklines. However, you may not yet have a definite idea of how this type of diamond neckline dresses. The diamond neckline is also very often referred to as a square neckline. This is because it is actually cut off almost in a straight line above the bust. Although in many dresses the diamond neckline also often still has a slight heart cut in the middle. This is where dresses often have decorative ties, ruffles or creases. The diamond neckline dresses are ideal for every woman who wants to optically lengthen her neck and also slightly reduce her bust. This will perfectly present your proportions in an extremely feminine look. Another advantage for which you should opt for dresses with diamond necklines is the unique possibility of highlighting a beautiful necklace or an expensive necklace. Of course, subtle chains will also work well with this type of neckline, which have a deep symbolism for you.... read more
For what occasion should you wear a diamond neckline dresses?
Are you looking for the answer to the question, for which occasion is it best to wear diamond dresses? The answer is - practically every one. Of course, you then need to consider the length of the dress, its cut, as well as the material from which it was sewn. Dresses with diamond necklines are most often worn at the beach, on hot days or at summer parties with friends. Dresses of this nature are ideal as airy and romantic dresses for weddings. Because of the wedding party, you'll look your best in a maxi dress, of course, but you'll also look amazing in pencil midi dresses. Still wondering whether a diamond neckline will work for cocktail dresses for more formal occasions? In our online store you will find many interesting suggestions that you can successfully wear to a business banquet. In addition, you can choose elegant cover-ups to go with our dresses, so you can quickly cover your shoulders for the more formal part of the meeting.
A wide range of dresses in the kulunove.eu online store
Take a look at our other collections, which include not only dresses for every occasion, but also one-of-a-kind and extremely exquisite wedding dresses. Among our wedding dresses you will also find unique creations with diamond necklines. Therefore, if you feel that you look exquisite in this neckline and also want to look like a real princess on your most important day, this cut is perfect for you. In our boutique you will also find numerous accessories to further enhance the amazing styling.