Evening dresses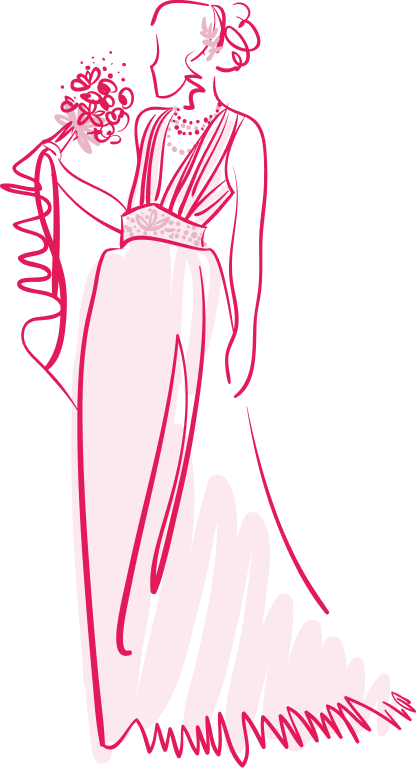 Which dress is perfect for an evening out? One in which you will feel comfortable. At Kulunove you will find the perfect evening dress.
All dresses are made of high-quality materials that fit the figure. If you care about elegance, it is worth choosing classic models and single-color cuts. Ideal will be a long dress, gently emphasizing shapes. An excellent choice will also be tulle dresses and those with lace. A very feminine cut are all dresses with a slit on the leg, exposing feminine charms. If you want a wow effect bet on sequins. Dresses with shimmering material will make you the star of the evening. On the other hand, if you prefer more modest styling, bet on a simple dress complementing it with accessories. Browse our offer to find your evening creation.... read more
Store for evening dresses - suggestions you will find in Kulunove
In our evening dress boutique we present a great selection of the most fashionable, elegant and exclusive dresses that will work for many different occasions. Depending on the nature of the celebration you are going to, you can choose from the many models available with us online. If you prefer fitted dresses, be sure to pay attention to models with a mermaid cut, which are perfect for a prom or New Year's Eve ball. Accessories in the form of sequins, eye-catching details or embellishments on the shoulders make the whole styling unique. It is also worth paying attention to slightly looser models, covering the shortcomings of the figure. Fitted top with emphasized neckline and flared bottom make every woman feel unique and very attractive in such a dress. A wide range of colors and the possibility of perfect sizing make it easier to choose a creation that will not only be unique, but also original. The most fashionable colors of this season are, of course, timeless black, bottle green, as well as maroon, so if you appreciate the most modern trends - be sure to bet on such an evening dress. On the other hand, if you prefer slightly more neutral colors, and your complexion is tanned - highlight your tan by deciding to buy an evening dress in ecru, beige, gold or silver.
What types of evening dresses does the Kulunove store offer?
Choosing the perfect evening dress is a very difficult task. To look elegant, stylish and at the same time very feminine, you should take into account the cut of the dress, of course, but also its color or design. Depending on the type of celebration, you should bet on such models, which will perfectly harmonize with the nature of the whole event. In the Kulunove evening dress boutique you will find dresses for weddings, wedding dresses, bridesmaid dresses,prom dresses, cocktail dresses, as well as various wedding accessories. As lovers of modern trends combined with timeless classics, we made sure that our assortment meets the expectations of even the most demanding customers. We offer you perfect models of evening dresses for any occasion, with a variety of cuts and colors. Mermaid-type cuts with fitted tops with high slits emphasizing the legs, deep necklines, emphasized backs, as well as tulle, flared bottoms - you can choose such a creation that will delight not only you, but also your loved ones. Sensational quality, the use of practical materials that fit the body and a nod to the latest fashion trends make the evening dresses available in our store very elegant, impressive, fashionable and at the same time exclusive.
Wide color availability of elegant creations not only for weddings
Beautiful, deep colors of elegant evening dresses available in our Kulunove dress store make every woman find the perfect creation for herself. If you are looking for a glamorous dress for a wedding, you are a bridesmaid - be sure to pay attention to the models offered by the Kulunove store in bright colors, such as a shiny long sequined dress in blue or a midi dress on a wide circle - also in a similar shade. In addition, it is worth noting the glittering dresses in champagne color, which are ideal as a glamorous evening dress for bridesmaids. You can find comfortable yet very stylish black evening dresses, red, navy blue, cornflower, green, as well as very glamorous glittery ones with sequins. If you want to introduce a glow effect into your styling - bet on glitter or gold evening dresses, as well as satin. All these proposals will work sensationally, especially for bridesmaids, but you can also wear such dresses to a prom or New Year's Eve ball. We offer great models of unique evening dresses, in there classic, romantic, extravagant and even those a little looser. In our Kulunove evening dress boutique you are sure to find such a style that will lie perfectly on your figure.
How to fit the perfect size of an evening dress or wedding creation?
At Kulunove we offer dresses available in many sizes, so you are sure to find the perfect one for you. With full sizing, that is, from 34 to 42 regardless of the shape of your figure or the size you wear, you will easily fit your dream creation for your wedding, but not only. If you are a bride-to-be and you are thinking about choosing a wedding dress, but you do not want to waste time on alterations at the dressmaker - be sure to check out our proposals for impressive, exclusive, elegant wedding evening dresses. We offer classic, very modest models, but also those with a princess cut. A flared hem, eye-catching sleeves, beautiful lace and airy fabrics - all this you will find in our wedding dresses available in different sizes. Before buying an evening dress from our Kulunove store, it is worth reading the size chart, so you can avoid confusion about the right size. We offer branded evening dresses with original stitching and embellishments, modern models inspired by creations straight from the fashion catwalks, as well as slightly more romantic evening dresses that are suitable for many different occasions. We invite you to familiarize yourself with our full assortment.