Party dresses
When going to a party, every woman wants to feel beautiful and attractive. Good styling provides a great feeling of well-being and self-confidence. Fashionable party dresses in.. read more the Kulunove assortment will allow every woman to feel special. Regardless of the occasion you are sure to find the perfect model for you.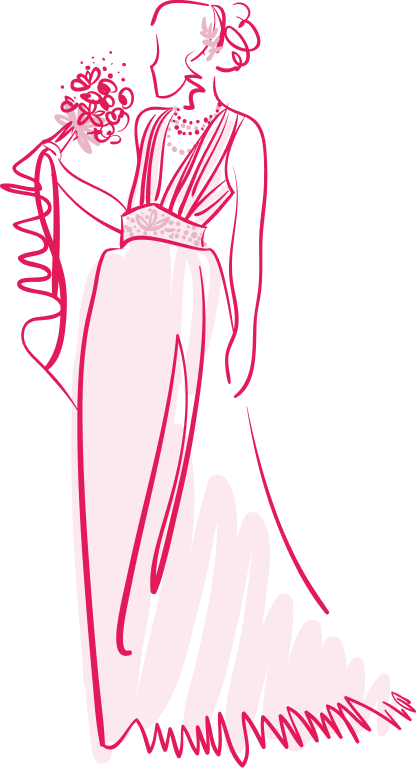 Dresses for every occasion
A party will not be successful if you do not feel beautiful and comfortable. Party dresses from Kulunove come to the rescue when you have planned an important event and have nothing to wear.Regardless of the occasion, every woman will find something for herself with us. We recommend our exclusive dresses for the wedding, in which you will be comfortable and at the same time impress everyone with an original look.... read more
Elegant party dresses allow you to feel like the star of the evening at any event. Whether you're looking for a looser cut for a house party with friends or something more formal for a banquet or work party, at Kulunove you'll find women's party dresses in a variety of colors, patterns and lengths.
Dresses in every style to suit your character
If there is an upcoming event in your life for which you need a unique and elegant creation, you are in the right place. At Kulunove, we make sure that our offer is diverse because we care about the satisfaction of our customers. Whether you are looking for a dress for a social gathering or for a formal event or ceremony, you will find the perfect dress with us.
We have a wide selection of cocktail dresses that are perfect for both casual meetings with friends and formal events that require elegance and class. In addition, we also offer wedding dresses that will allow you to stand out and draw stares full of admiration on that important day.
Different cuts and colors to fit every woman's taste
Exclusive party dresses from Kulunove are available in different cuts and colors. This makes it easy to find a creation that matches the nature of the event you are attending and perfectly suits your taste. We have both long and short dresses, which you can easily combine with the rest of the styling elements - shoes, jewelry, makeup.
If you've been invited to a ceremony, a business dinner, a friend's birthday and don't know what to wear, the best answer is one - women's party dresses. A multitude of patterns, colors and cuts will allow you to choose a dress that will make you shine in company and remember the day positively. The right creation will give you comfort and confidence, so you can have even more fun.
Dresses for the party affordable in Kulunove
When looking for a dress for a wedding, it is obvious that we will pay attention primarily to its price. Completing styling for various social events sometimes involves huge costs that everyone would prefer to avoid. At Kulunove, dresses are available at low prices, so you can find the creation of your dreams without overpaying.
It seems especially difficult to find a dress for an event such as a wedding, communion or baptism. We want to look beautiful and elegant without spending a fortune. At Kulunove, dresses for weddings are not only sewn from high-quality materials, but also affordable.