14 days return period
•
Designed and sewn in Poland
•
Shipping in 1-3 working days
•
Free delivery over 169 zł
Wedding dresses with open shoulders
Wedding dresses with open shoulders are bold creations that have an extraordinary effect on the imagination. This is the perfect solution to.. read more subtly emphasize the shapely shoulders along with the collarbones. If you want to clearly expose the upper parts of your figure, bet on just such a cut. Explore the wedding collection at Kulunove store and choose your dream model with open shoulders!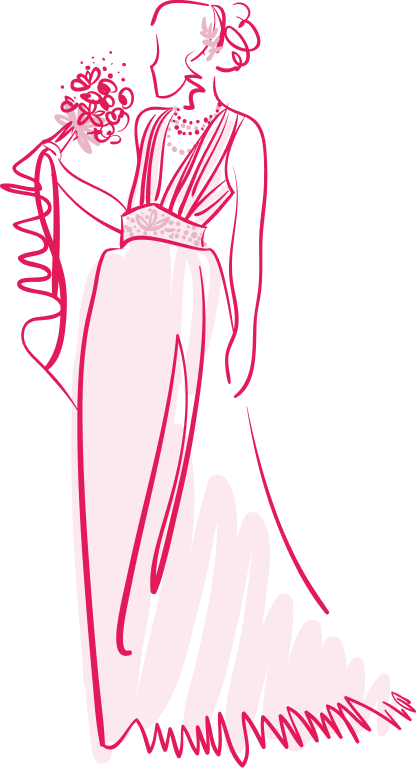 Dress with open shoulders - impressive silhouette accentuation
A properly selected wedding dress with open shoulders will help to effectively model the silhouette of the bride and cover up any deficiencies. Shoulders can be exposed in various ways. For example, there is a Spanish neckline, that is, delicate sleeves, subtly lowered to the shoulders. In this way, the clavicles and shoulders are exposed, and the neck is slenderized. The second type is a wedding dress completely devoid of sleeves. Usually these are dresses with a tight bodice, heart-shaped or finished straight. The key issue in this case will be a well-fitting lingerie and a fitted corset that will not slip off the body. A sleeveless wedding dress will expose part of the back, shoulders and cleavage - so it will work best with a slender figure and shapely arms.... read more
Wedding dresses with exposed shoulders in Kulunove
Discover beautiful wedding dresses with open shoulders in Kulunove! If you are looking for exclusive wedding dresses for your mother, sister or bridesmaids, you will also find them in our store. In addition, you can equip yourself with charming accessories that will enrich any styling.