Blue dresses
Tired of little blacks? Or maybe you're bored with a crisp red creation and intend to show off to the world in a completely new look?.. read more This is the best opportunity to complement your wardrobe with the most beautiful blue dresses, a collection of which you will find in our Kulunove online shop. We offer beautiful blue dresses for weddings, the most beautiful cocktail versions for the evening, and even some that are perfect for everyday wear. The recommended dresses vary in length, cut and style, giving each of our customers the chance to find a model that is one hundred per cent suited to their style of dress and their needs. Or why not choose a lovely blue dress as a gift for a friend or a present for your mother or daughter? This is also an excellent idea. Explore our entire collection and choose to your heart's content!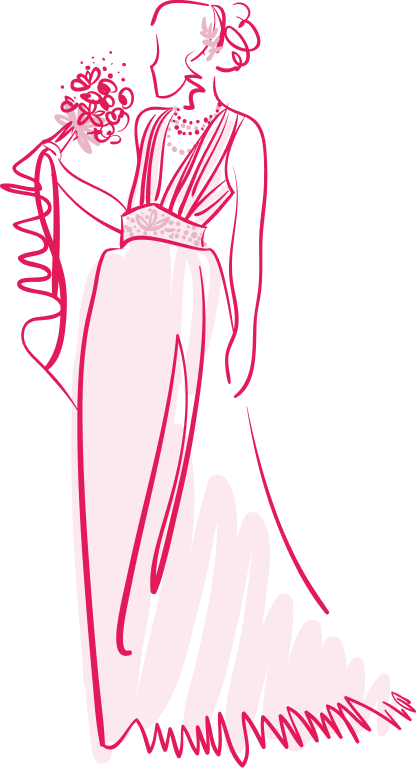 Blue, cobalt, navy blue - blue dresses in a wide variety of shades
Blue dresses have been fashionable not since today. Their advantages were recognised by designers much earlier, providing women with lovely creations in blue for everyday wear, as well as for semi-formal and more formal occasions. Kulunove offers exclusive dresses in a wide variety of blue shades, ranging from blue, through pastel tones, cobalt to dark blue - the most serious and in this respect rivalling black. The variety of shades makes blue dresses for weddings suitable for women of different beauty types. Do you count yourself among the light blondes? Or perhaps your hair is a beautiful red shade? Then why not opt for a darker shade of blue. And who is best suited to pastels? They are particularly suitable for women with dark hair.... read more
Interesting cuts and styles of blue dresses
What blue dresses for weddings and other occasions can you find in our webshop? The selection is so extensive, that both women with a taste for classy, modest styles and those who love to be the centre of attention will find their dream dress. Our customers can choose from fashionable, long, shoulder-baring blue dresses - for example with a corset top or strapless top, or with a fitted bottom and deep cut-outs, for example. Do you prefer less chic outfits and love the mini cut? Then go for a wide-strapped model with a low-cut waist and a flared bottom. If you're looking for something versatile and suitable for many different occasions, a long-sleeved midi may be the best option. For women who like shiny accents, there is the back-revealing sequin mini with feathers.
Blue dresses that make you look special
Now if the fashionable blue wedding dresses have been chosen, it's time to choose the right accessories. Aby prezentować się z klasą i sprawiać wrażenie osoby, która świetnie zna się na modzie, lepiej nie przesadzać z nadmiarem innych kolorów. Tym sposobem nie popełnisz modowego faux-pas. Najlepiej zdecydować się na odcienie neutralne, takie jak biel, czerń lub szarość. For example, you can combine a blue dress with white stilettos and a handbag in the same tone. Check out our blue dresses and wedding dress suggestions and enjoy affordable prices.