Long sleeve wedding dresses
Long sleeve wedding dresses are a very elegant and subtle option, which is worth opting for not only for weddings in the autumn-winter season. Decorative sleeves.. read more make the whole look extremely elegant, and appropriately selected materials will provide a unique charm. If you dream of a romantic, smooth wedding dress with long sleeves, bet on Kulunove! In the offer of our store you will find many models of this type, in different styles and sizes. Bet on your dream wedding creation together with us.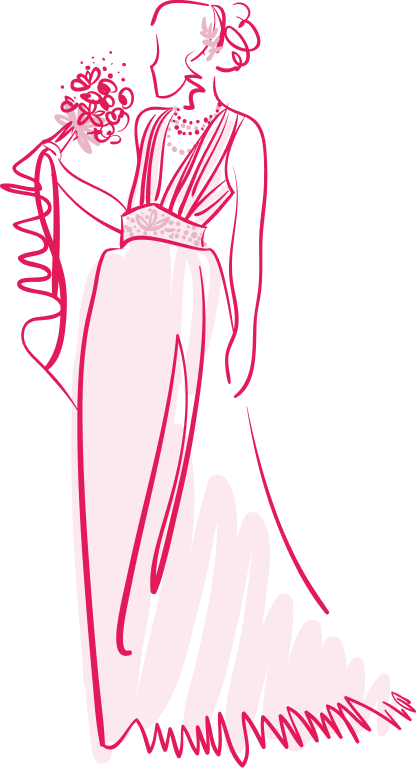 Long sleeve wedding dresses - why choose such an option?
Long sleeve wedding dresses are a fashionable option in every season. These timeless cuts look extremely elegant, and at the same time provide a sense of complete comfort. The undeniable advantage of such creations is to maintain a great style in any season - moreover, if you are planning a church wedding, with a dress of this type you do not need any other outer garment.In addition, a properly selected sleeve will allow you to optically slim your arms.... read more
If you dream of a wedding in a boho climate, a rustic wedding dress with long sleeves will be perfect. A modest, delicate creation will add to your charm and emphasize your natural beauty, and the whole styling will be characterized by exceptional lightness. You should also consider options such as a classic long-sleeved wedding dress - lace on the sleeves will provide comfort and elegance. When, in turn, you want to bet on something a little bolder, a long-sleeved wedding dress with an open back will be a hit. Such a phenomenal, romantic creation is sure to delight everyone!
When to opt for a wedding dress with a long sleeve?
Long sleeve fits almost any type of wedding dress - short, long, mermaid, boho style or slightly flared. It also does not matter what size you wear: both petite women and brides with full shapes will present themselves beautifully in such a dress. Importantly, such a piece can even optically slim your arms and cover up imperfections - especially if the sleeves are slightly buff or made of delicate lace.
Wedding dresses with long sleeves in Kulunove
Do you dream of this type of wedding dress? Long sleeve, smooth fabric texture or lace - such a styling is sure to give you a sensational effect. In the Kulunove store you will find many models in every style. We make sure that all our customers can find the dress of their dreams with us. We also offer a wide selection of prom dresses, evening gowns, beautiful wedding accessories and even bridesmaid dresses. Explore the Kulunove offer today - we guarantee you won't be disappointed in style or quality!