14 days return period
•
Designed and sewn in Poland
•
Shipping in 1-3 working days
•
Free delivery over 169 zł
Back neckline dresses
Do you want to look otherworldly in your new dresses, but don't have an idea for a particular cut yet? In our online store kulunove.eu you will find a unique collection of dresses with open backs... read more We are convinced that not only the classic neckline looks feminine and will emphasise all the assets of your figure. The deep cut-out on the back is the perfect element of the cut of dresses that are meant to give you a sensual as well as a predatory note. After all, it is often a combination of subdued classics with an element of playfulness. So check out the dresses we have prepared especially for you with back necklines. We are sure you will find the one of your dreams to wear to a special occasion.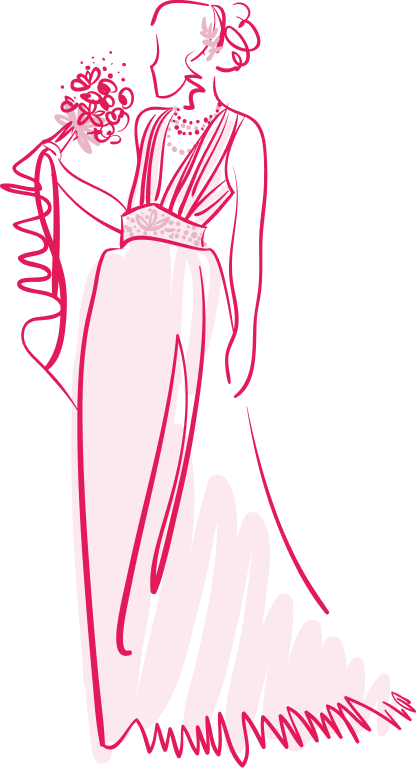 Unique cut of dresses - back neckline
If you are looking for an original cut that will surprise everyone around you, dresses with an open back are among the daring proposals. However, they stand out for their incredible taste, as well as their meticulous attention to enhancing your beautiful figure. After all, it has not been known for a long time that dresses with a back neckline look great on tanned skin as well as on that snow-white skin. This is best exemplified by the annual red carpet photos of beautiful celebrities wearing back-revealing creations. So if you want to feel like a real star, get into a retro vibe or are simply looking for a one-of-a-kind cut for your dresses, a back neckline is what you are looking for.... read more
Open back dresses for every occasion
Still wondering what occasion you can wear a dress with a back neckline for? For any occasion, in fact, because it all depends not only on the neckline itself, but also on many other details. Obviously, how deep the neckline is has a huge impact, so you will be able to judge whether a particular dress can be worn for a more or less formal occasion. However, the choice of fabric, its colour and also the length of the dress itself also play a key role here. If you choose an airy dress with ruffles, a dress with a back neckline would certainly be perfect for the beach or a holiday gathering with friends. However, for a more formal event such as a corporate banquet or when you are looking for dresses for a wedding, a maxi dress that sparkles beautifully will be perfect.
Wedding dress with open back
In our online store you can order stunning creations for any occasion. Brides-to-be who are looking for their dream wedding dress will also find this out. This unique creation for the most important day of your life can also include an open back element. The deep cut-out on the back looks extremely sensual, but at the same time, combined with the classic cut of the wedding dress, it perfectly reflects the character of the whole event. After all, on this day every bride should feel like a real princess. Bearing in mind that for our online store there are no limits when it comes to choosing dresses for any occasion, we are confident that you will find the dress model for you. We also encourage you to see our other collections, which include cocktail dresses or tulle dresses, among others. We are sure you will find a dresses model that will make you feel special. For elegant dresses, we also offer numerous accessories that will perfectly accentuate your styling.