Flared dresses
Flared dresses are among the few cuts that will lie perfectly on any figure. They allow you to.. read more expose beautiful legs, and at the same time hide what is usually the most problematic in a woman's figure. This is the reason why flared dresses are so beloved by women. Anyone can opt for such a creation - regardless of age or figure. In a flared dress each of us will look beautiful, feminine and light.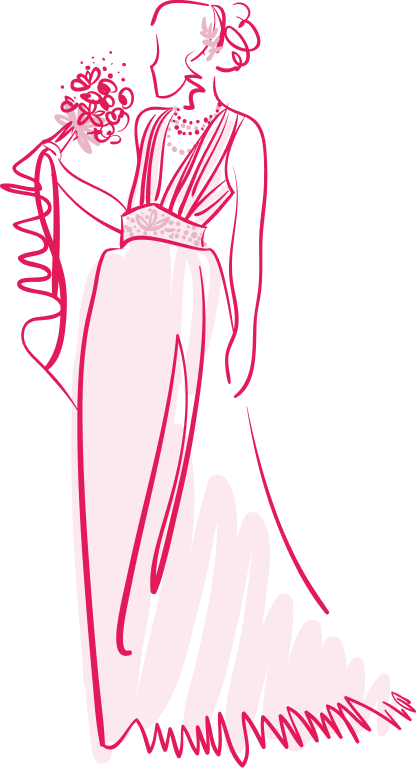 Flared dresses for weddings
A flared dress is nothing more than a creation with a looser, decorative bottom. It is very common to find, for example, flared dresses for weddings in such an edition. This is a great choice for such an occasion - it is ideal for casual dancing, which, after all, is an integral part of such events. If you are preparing for such a celebration and you care about an original creation, an exclusive and fashionable flared dress will be a hit! And if you want to stand out from the crowd, be sure to bet on a dress in a vivid color, a floral flared dress or decorated with sequins. You can be sure that being in such an outfit, everyone will pay attention to you.... read more
Flared dresses for everyday life - a good choice!
Flared dresses for weddings are one thing, but nothing prevents you from wearing them on a daily basis as well. More and more women are opting for just such a choice. In the Kulunove store you will find a wide range of the most fashionable dresses that you will be able to wear even for a casual walk. Everyday flared dresses will make you feel beautiful and special not only on holidays. Wear them with your favorite sneakers, jacket, cap or hat and enjoy the incredible comfort that this fashionable cut offers.
Flared dresses - an elegant solution for the most important occasions
Are you preparing an important ceremony and do not know what to wear? Opt for elegant flared dresses, which are perfect for the most important occasions. Here you will find beautiful evening dresses, cocktail dresses and many other models in this cut. Remember to properly choose the length of the creation and its neckline, so as to skillfully conceal what you need, and expose the best elements of your figure. Recently very popular are long flared dresses, which will be a hit if you are going to a party that requires guests to be particularly chic and elegant. Equally popular are midi flared dresses, which are a kind of compromise between mini and maxi. This is the most versatile length of dresses, which will be suitable for any situation. In our store you will find the most beautiful elegant flared midi dresses, in which you will look simply insane.
Flared dresses - a cut adored among women.
Flared dresses are undoubtedly one of the most popular cuts among women. In such an edition you can find, among other things, wedding dresses, dresses for proms and for many other occasions. In such creations one looks elegant, appropriate, but above all beautiful. In addition, they are extremely practical and comfortable - they do not restrict movement in any way, so you can go in them both for a serious ceremony and for a trip out of town.