Wedding garters
Undoubtedly, the wedding is the most important event in most women's lives. If you are also preparing this special day, it is no wonder that you want to take care of every single detail. Especially concerning your appearance, after all you want to look and feel like a real princess on your wedding day... read more That is why your dream creation should not lack a wedding garter. Even before you choose one that will perfectly match your wedding dress, the question "wedding garter, why wear it and what purpose should it serve?" often comes up. It is good to know the answers and at the same time check what elegant wedding garters we have on offer in our online store. This way, you will be able to successfully choose one that will make you have special memories for the rest of your life.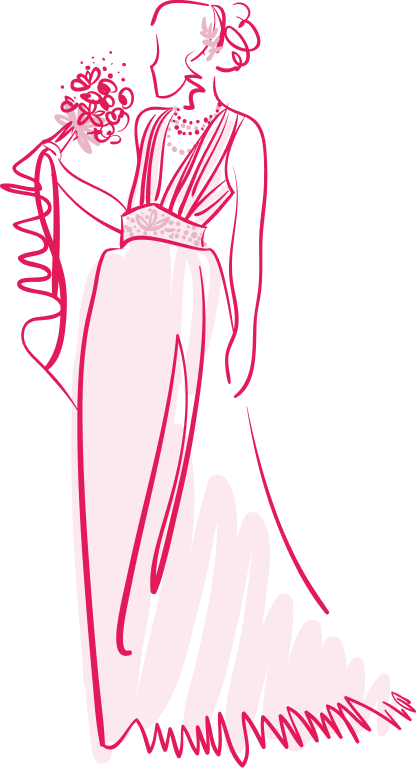 What does the garter symbolise at a wedding?
If your wardrobe cannot do without a wedding garter when you are preparing for the most important ceremony, it is worth checking out what exactly it symbolises. It turns out that having a garter is supposed to ensure good fortune and happiness for the young couple for many years of marriage. In addition, according to some traditions, a white wedding garter on the bride's leg was also supposed to ensure good fortune for the wedding party gathered at the feast.... read more
Why do you wear garters?
Long before pantyhose were invented, women wore stockings. And it was in such circumstances that garters played a key role. Nowadays, tights reign supreme among a bride's accessories, while the white wedding garter has become a traditional part of her attire. However, if you intend to wear stockings, then this intimate part of your wedding attire will indeed become essential. Although it is not only in Poland that garters are attributed a deeper and even magical significance. This can even be seen at proms, where young girls wear a red garter with their dresses to ensure good luck in their matriculation exams.
On which leg is the wedding garter worn?
Are you interested in the garter? On which leg should it be worn so that, according to its symbolism, it fulfils its purpose? It turns out that it does matter. That's why the exclusive wedding garters you choose should be worn on the left leg, the one from the heart. When wanting to order a wedding garter, are you thinking what colour will be best? In our online store you can order, among others, blue wedding garters, blue wedding garters, but also white lace wedding garters, which will additionally include a blue ornament. Most often it is a blue bow or a blue heart attached to the garter.
Does a wedding garter have to be blue?
The question also often arises, is a blue lace wedding garter compulsory? It may as well be a delicate wedding garter in white. However, we keep in mind that, according to custom, every bride should also have something blue and borrowed in addition to her wedding dress and garter. Therefore, brides-to-be who want to cleverly match such accessories combine having a garter with the colour blue. However, if you opt for a different blue accessory, a white boho wedding garter will work well. We also encourage you to see our collection covering other wedding accessories. These include bridal veils or cover-ups such as boleros or sweaters. If you are going to the wedding as a guest, don't forget to look your best. The wedding dresses available in our shop will give you that special look.