Tulle dresses
Tulle dresses are an indispensable part of wedding fashion. Despite the usually rather simple cut, they are.. read more extremely elegant, and at the same time very lightweight, providing comfort during all-night parties and dancing. If you are interested in beautiful, exclusive tulle dresses, check out the offer of the Kulunove store!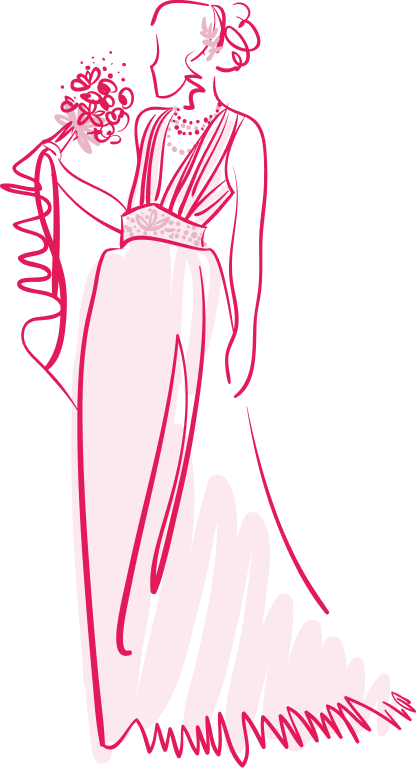 Why will tulle dresses for a wedding from Kulunove be the perfect choice for such a celebration?
Tulle dresses for weddings have become somewhat of a tradition. This is the result of a very attractive, constantly fashionable style, as well as an even amazing presentation in the dance. There is a reason why so many wedding dresses are also made using this material. However, women's tulle dresses are not only an option for the bride - they look beautiful on wedding guests, as well as on witnesses or bridesmaids. In this case, it is definitely worth choosing a model in a color other than white. Tulle wedding dresses from Kulunove use beautiful, intense shades, such as azure, light gold or even heather.... read more
It's worth noting that a dress with a tulle bottom can accompany you to many special occasions - not just a wedding. Do you need an elegant and at the same time airy creation, in which you will dance the whole evening? Bet on the proposals from our offer, in which you will feel like a celebrity on the red carpet!
How to choose a tulle dress for your figure?
Tulle dresses fit virtually every woman - all you need to do is to choose a model that fits your figure properly. Short tulle dresses are recommended for ladies with long legs who like to expose them, while maxi and midi length proposals will look beautiful on any lady. A very interesting option can also be a flared tulle dress, which will add extraordinary charm to your styling. Effectively cutting off the top of the dress from the skirt will beautifully highlight the waist and help expose the breasts.
In Kulunove's offer you will find tulle dresses in different variations and sizes. Thus, every customer can find something perfect for herself regardless of the occasion - for prom, wedding or formal date, regardless of age and figure type.
Tulle dresses - cheap and fashionable
Did you think that midi tulle dresses for a wedding are clothes out of reach of your budget? Nothing could be further from the truth! At Kulunove you will find them at really affordable prices. The tulle dresses we offer are both affordable wedding creations and proposals for other elegant occasions. The models available in our store uniquely accentuate feminine delicacy, while helping to visually model the figure.
Importantly, all models of tulle dresses that you can buy in our store are clothes sewn in Poland. In addition, any woman who buys them can be sure that they were made with the utmost care and the use of proven, durable materials. So if you are looking for a stylish, high-quality tulle dress, take a look at the products offered at Kulunove! Or maybe you want to make someone a gift, but you are not sure which model will appeal to the recipient the most? Opt for a gift card from Kulunove - the funds from such a gift can be spent on any dress tailored to your tastes!