Wedding elopements
A wedding during the colder season? By all means, it doesn't have to be an obstacle to a beautiful bridal look. If you are a bride-to-be who is planning a wedding in autumn or winter, then a sleeveless or sleeveless wedding etouette is ideal... read more In the offer of our online store kulunove.eu you will find a wide selection of wedding garments that perfectly match your chosen wedding dress. It's worth checking out exactly what styles are available, how you can match them to the planned styling, as well as how to wear an ethereal robe correctly. With all the tips, this type of outer garment will no longer have any secrets from you. And you will have the peace of mind that on the most beautiful day of your life, nothing can surprise you anymore.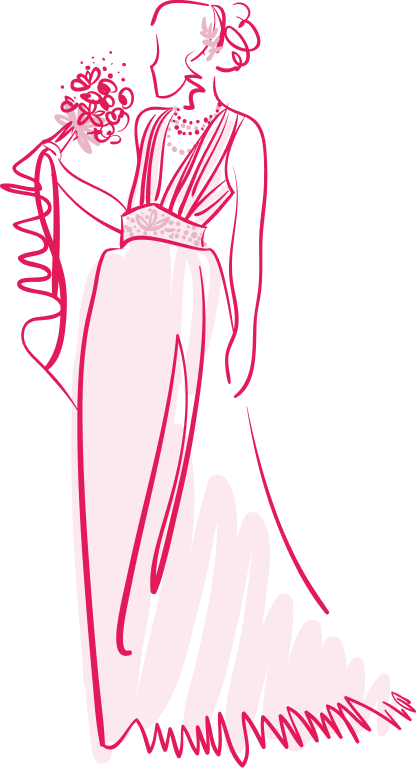 A wide selection of wedding petticoats
If you're worried that any wedding garment might disrupt the vision of your dream dresses, all you need to do is take a look at our collections and you'll see that they're an amazing addition to your wedding attire. In our store, you will find elopements made of different materials, with a variety of cuts, and in unique shades of white, cream or écru. Therefore, you will have no problem matching the smallest details that your dream wedding elopements should contain. Our range includes colour models such as the white wedding ethereal, écru wedding ethereal, ivory wedding ethereal, cream wedding ethereal or beige wedding ethereal. With such a wide choice of shades, you can perfectly match it to the colour of your wedding dress. This will make your styling look perfect.... read more
All-weather wedding elopements
Most often, elopements reign supreme when the temperature outside the window drops significantly, but such a wedding garment is also ideal for summer days. Especially at the beginning or end of summer, when evenings are much cooler. In addition, the elopements' main function is to cover the shoulders, which is particularly comfortable during the wedding ceremony in church. This is when a thin bridal ethereal stole is ideal, as it will provide the right amount of ventilation, while also making you feel the comfort associated with a covered neckline and shoulders. However, if you are interested in winter wedding elopements, it is worth opting for a garment made of warmer material. In late autumn and winter, a fur wedding etude will be perfect. It will provide you with protection against the cold. Therefore, you no longer need to worry that a wedding on cold days will be associated with any discomfort. In addition, the wedding fur elopements have been designed in such a way that they emphasise the beauty of your dream dress all the time and do not dim that beauty for a moment. We also encourage you to take a look at our extensive range, which also includes wedding dresses, bridesmaid dresses or numerous wedding dress accessories. Thus, in addition to wedding garments, you can purchase everything you need to complete your wedding outfit in our store.
How do you wear wedding elopements?
Whether your choice is a wedding tulle elopement or one made from a warmer material, you probably want to find out how it should be worn properly. It turns out that a wedding etude for summer only looks complicated on the surface. More often than not, you simply tuck such a bridal étola over your head. A long-sleeved étola should also not cause you the slightest trouble. You start by putting on one sleeve, then tuck it behind your back and put on the other sleeve, keeping in mind the characteristic criss-crossing.