14 days return period
•
Designed and sewn in Poland
•
Shipping in 1-3 working days
•
Free delivery over 169 zł
Dresses for Valentine's Day
The holiday of lovers is an extraordinary opportunity to celebrate love together. For going out on this special day to the city, a formal party or a romantic.. read more dinner just for two, it is worth taking care of a beautiful creation. Romantic dresses for Valentine's Day, especially the red dress, are a classic, tried-and-true and timeless choice that will work for every woman - check out Kulunove's offer and choose the perfect proposal for yourself.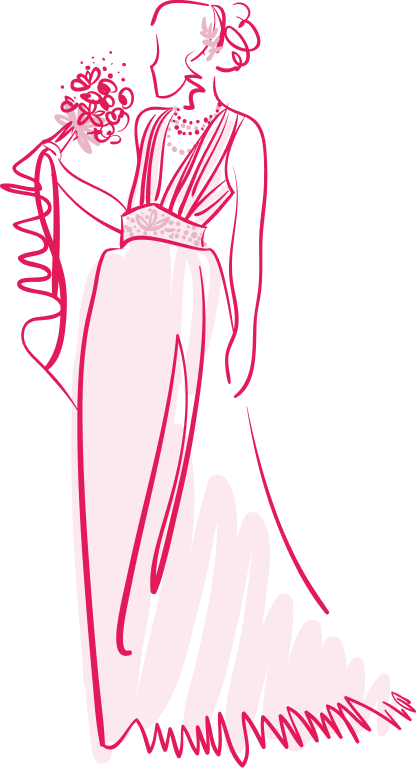 How to dress for Valentine's Day?
If you are just betting on a dress during a romantic Valentine's Day date, you should first of all bet on a creation that will fit you perfectly just right.Choosing the right dress for Valentine's Day is of great importance, both when you go out with your other half, and when you go out on the town with your girlfriends. A creation tailored to your figure and character is sure to make a great impression! There are really a lot of possibilities - with us you are sure to find exactly what you need. Check out the colors and cuts available in our store, and find out which model will suit you best.... read more
Red dresses for Valentine's Day
Your creation should give you confidence and make you feel extremely attractive. When choosing a dress for Valentine's Day, you should consider, among other things, the color you feel most comfortable in - it should be a color that perfectly emphasizes your personality. If you like to feel sexy and want to accentuate your femininity, a red dress will be the perfect choice. It is an extremely popular color both when it comes to date creations and for other occasions, such as wedding dresses.
A classic, elegant red dress for Valentine's Day is a reliable choice that is sure to work. Evening dresses in this hue are extremely sensual - moreover, February 14 is one of the best occasions to bet on bold and fiery colors. A red dress with a subtly exposed back, when paired with the right accessories, such as jewelry, can look extremely elegant. When choosing a dress for Valentine's Day in red, you can also go wild with the original cut. Both mini and maxi dresses with interesting cutouts and ties will give an amazing effect when combined with high stilettos or heeled sandals. A red dress also goes well with classic black accessories. You can also combine it with a jacket and a fashionable handbag to add chic and elegant styling.
Romantic dresses for Valentine's Day
Red dresses for Valentine's Day are a fashionable, classic option. However, you should also consider other colors - pastel shades are also in vogue nowadays, and the right choice will allow you to prepare an extremely romantic, delicate styling. You can also bet on intense, expressive colors, which will add "spice" to your styling - especially in the case of dresses made of patterned fabrics.
Heart-shaped dresses, which are simply extremely cute, can also be an interesting option. You can also wear such a creation for a date without an occasion - for going out with your other half, colorful cocktail dresses with flowery, girly patterns are also ideal. Such romantic dresses for Valentine's Day can be used in different circumstances - cheerful, girly dresses with hearts are perfect for a walk in the park or going to a party with friends.
What dress to choose for Valentine's Day?
Valentine's Day is a special day, so you should feel special too! Nothing emphasizes a woman's beauty and figure assets as effectively as a well-chosen, beautiful dress for an evening or romantic afternoon. Remember to choose a model that will allow you to feel not only attractive, but also comfortable. It is also worth taking into account the length and cut - in the Kulunove store you can choose proposals that will highlight your assets in a sensual way, as well as romantic dresses for Valentine's Day or very elegant creations for a meeting with someone special. Check out our offer and choose the perfect solution for you! Whether you're interested in simple, classic dresses for Valentine's Day or the most exclusive styles, you're sure to find the right one here.