Lace wedding dresses
Choosing the right wedding dress is one of the most important decisions for any bride. First of all, it is.. read more worth considering what cut will fit perfectly, but this is not the only important issue. The material is also key - smooth and flowing, full of glittering embellishments, or perhaps subtle lace? The last of these options will certainly prove to be a hit if you dream of a phenomenal, very elegant dress that will emphasize your figure. In Kulunove you will find a wide selection of models made of lace. Check it out for yourself right now!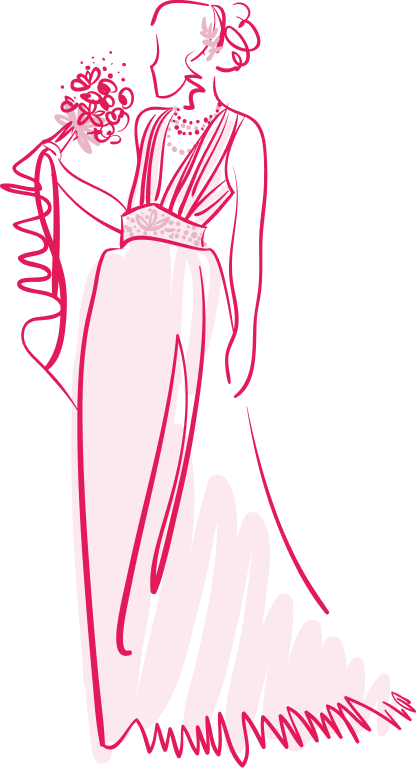 Wedding dresses with lace - a combination of class and elegance.
If you want to look stunning and impress all the guests on this important day, a lace dress will work perfectly. This is one of the most popular options among brides-to-be. Lace goes well with many styles - both modern, sophisticated creations and classic simple dresses will look stunning with such workmanship or with lace accessories.... read more
Lace for wedding dresses varies in terms of shade, number and size of meshes, as well as density of embellishments. Among others, we distinguish between Spanish lace, which is characterized by fine floral patterns, and French lace, very delicate and subtle, characterized by a beautiful decorative edge. Another popular option is guipure with large, irregular eyelets.
When to bet on wedding dresses with lace?
For whom the right choice will be just such a wedding dress? Lace, long sleeve - this is a classic combination, which practically never goes out of fashion and suits almost any cut. You can bet on this option in the case of a minimalist, simple dress, a mermaid or princess type model, as well as a boho style dress. Lace can make even a modest and delicate creation turn into a real masterpiece.
Depending on your preferences, lace can decorate the wedding dress along its entire length or emphasize only certain elements, for example, the fitted bodice, neckline, back, elegant long sleeves or the lower edges of the dress. In addition, it will look great in combination with any material, such as tulle or satin.
Lace wedding dresses in Kulunove - experience exceptional quality.
Here you will find the most attractive wedding dresses - long sleeves, lace and perfect style combined with great quality. All products are made with attention to even the smallest details. Choose Kulunove and charm everyone without exception! If you need wedding accessories to complete the whole styling, you will also find them in our offer. Also check out other dresses from our collection!