Dresses for a civil wedding
Although a civil wedding is usually a much more modest celebration than a church wedding, also on this occasion every bride wants to look beautiful and elegant. You do not have to give.. read more up your dream dress - with us you can easily find a dazzling creation that will bring everyone to their knees. As part of the Kulunove offer, you can bet on many models that will be perfect for a civil wedding. Browse through the available proposals and choose a phenomenal gown for yourself!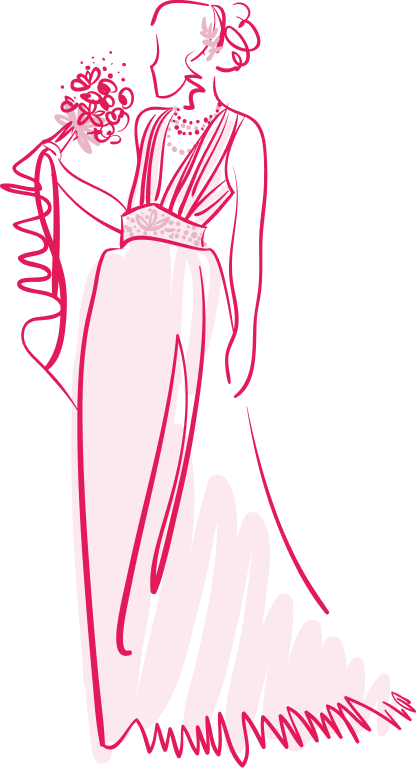 The best dresses for a civil wedding can be found in the Kulunovo store.
A dress for a civil wedding does not have to be modest and ordinary at all - it is an extremely important ceremony, during which it is worth taking care of the appropriate styling.It is worth spending some time to choose the right creation that will highlight your assets. In our store you will find beautiful, elegant and simple wedding dresses for a civil wedding - these are suggestions that are sure to meet your expectations.... read more
Wedding dresses for a civil wedding - which one to choose?
During a civil wedding, most brides opt for simple, classic dresses. The right cut will effectively emphasize the assets of your figure, in addition to providing elegance that will emphasize the importance of the ceremony. The model should be adjusted primarily in terms of your figure - for example, if you are a person of fairly modest height, you can choose a simple gown to the ground made of plain material. Brides wearing slightly larger sizes, on the other hand, can bet on slightly looser creations with a pronounced waistline. In this role, a boho style gown, which is characterized by a unique delicacy and unique style, will be perfect.
Considerably popular among dresses for a civil wedding are also shorter, flared creations. Brides not infrequently opt for simple wedding dresses with a delicate frill at the waist. Remember that the dress for a civil wedding does not have to be white! Colors such as powder pink or ecru are also fashionable. Remember that your wedding dress should be, above all, comfortable for you - after all, you are the heroine of the day!
Dresses for a civil wedding at Kulunove
In the Kulunove online store you will find the perfect dresses for a civil wedding in various editions. We present modest, simple dresses, boho-style dresses, long-sleeved, powder pink or shorter, flared models. We want every bride-to-be to feel the most beautiful on this special day. We also offer stylish accessories to complete the styling. Or maybe your mother or sister are looking for a stylish dress? Recommend Kulunove to them - we guarantee the best quality at a low price!