Princess wedding dresses
Many women dream of looking like a princess from a fairy tale on their wedding day. A long, flared and glittering gown will work perfectly!.. read more When your special day arrives, you can make your girlish dreams come true by choosing a model with the right cut available on Kulunove. Such creations look really phenomenal and beautifully model the figure, so for many years it is one of the most popular cuts. In the offer of our store you will find a wide selection of wedding dresses in princess style - check our offer now and see for yourself.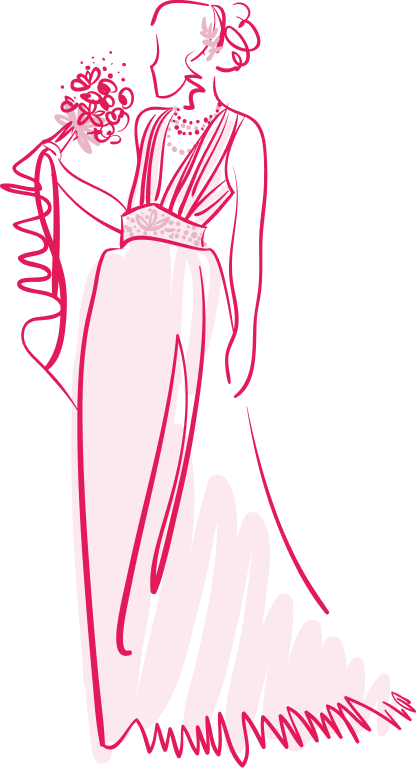 What distinguishes princess wedding dresses?
Wedding dresses in this style are a timeless cut that will work for almost every bride. The cut is characterized by a fairly fitted top - most often it is a corset, beautifully emphasizing the waist and highlighting the bust.The bottom of the dress, in turn, is a spreading, wide skirt, which is often characterized by a large number of petticoats. It is also not uncommon to find models decorated with small crystals or beads at the edges of the dress. Importantly, the lower part is usually made of tulle material, which does not restrain the movements of the bride and gives lightness to the whole styling.... read more
In our store you will find many models that differ in terms of finishing, material, shape of the neckline or types of embellishments used. Thus, every bride can choose a princess cut gown perfect for herself. You will buy from us proposals such as:
princess wedding dress with lace,
princess wedding dress with sparkle,
princess wedding dress with diamonds.
For whom will a princess wedding dress be suitable?
Wondering if such a model of dress will fit you? Princess wedding dress tulle will work great for any type of figure! Both petite brides and women with more curvy shapes will present themselves beautifully in this stylish cut. What's more, a fitted top can mask extra pounds and accentuate the waist, while a flared bottom will add elegance and class to the whole look.
Princess wedding dresses in Kulunove
Here you will find numerous interesting models - a princess wedding dress long sleeve will be perfect for spring, slightly cooler weather. You can also choose a dress with fully exposed shoulders or with a V-shaped neckline. Many embellishment options are available: bet on delicate lace or sparkling crystals. When completing your creation, don't forget about striking embellishments and accessories! If you and your bridesmaid are looking for an elegant dress for this special occasion, you will also find such proposals in our store.