Maxi dresses
Maxi dresses, or long cut dresses, are undoubtedly one of the best choices of any woman. Such creations should be a permanent element of.. read more a woman's closet, because of the number of advantages they have. First of all, they are extremely versatile, so you can wear them on many different occasions. Another advantage is their chic, sophistication and elegance in one. Maxi dresses will make you feel like a real goddess even on an ordinary walk.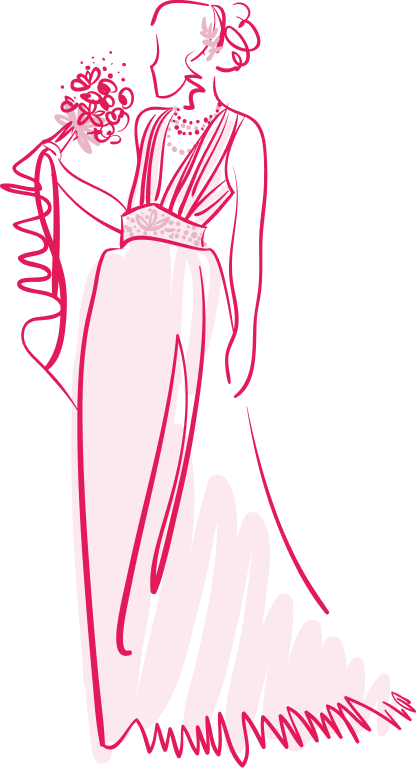 Maxi dresses - why is it worth having them in your closet?
Many women wonder whether it is worth buying maxi dresses. By all means! This type of dresses is one of the most versatile and timeless.Just a few decades ago, no one would have thought of wearing maxi dresses with ordinary sneakers or sandals. However, today there are no restrictions in this regard. You can combine them with whatever you desire, and still you will always look beautiful and tasteful. The most beautiful Maxi Dresses will add to you not only elegance, but also lightness, which is especially important in the summer, when the heat gives you a hard time.... read more
Maxi dresses - with what to combine such a creation?
Do not know what to combine maxi dresses with? It all depends on the occasion. If you are going to an important event, maxi dresses for weddings and other occasions should be combined with fashionable stilettos. Complementing such a creation can be an elegant handbag and decorative jewelry, which will make you stand out even more from the crowd. Many women also choose maxi dresses as casual dresses. In such an edition, it is advisable to wear with them your favorite sneakers or other athletic shoes, in which you will be, above all, comfortable. Such a combination of clothing elements will make you look both "casual" and classy.
Maxi dresses for a wedding - beautiful and classy
Are you looking for a dress for a wedding? For many women this is quite a challenge. Fortunately, by choosing exclusive maxi dresses for a wedding, you can be sure that you will look beautiful. Such a cut looks great on any figure, effectively masking what is most problematic. Opt for elegant maxi dresses with embellishments, which will give you even more charm and grace. There are really a lot of possibilities! Extremely fashionable recently are various types of stitching and inserts, sequins, lace, boho elements and many others. Combined with the most fashionable accessories, you will create an above-average styling that will appeal to every person. Just remember not to outshine the bride herself with your look!
Airy maxi dresses - perfect for summer
Maxi dresses will be a great choice not only for the most important occasions, but also as ordinary dresses for everyday life. Hugely popular are loose airy maxi dresses, which are even ideal for summer. They will provide you with full comfort on the hottest days, when putting on long pants seems a real nightmare. Fortunately, maxi dresses effectively solve the problem of high outdoor temperatures. You will be able to wear it literally anywhere - whether for a walk with the dog, a romantic date with a loved one, or to work. Opt for maxi dresses in pastel shades or floral patterns to get even more into the summer holiday vibe. Combined with a big hat, trendy sandals or a straw handbag, you will look truly phenomenal!
Long sleeve maxi dresses for cooler days
Maxi dresses can not only be light and airy, that is, ideal for the spring-summer period, but also slightly thicker and with long sleeves. These types of dresses are great for colder days, such as in autumn or winter. More and more women are opting for long-sleeved maxi dresses. Combining them with a long coat and the most fashionable boots, you can create a unique styling, full of charm and elegance. Long-sleeved maxi dresses are offered in various editions. Deciding on such a cut, pay attention first of all to the type of neckline and fit to the body, so that you feel completely comfortable and at ease. Very fashionable recently, for example, are maxi dresses with turtlenecks, in which you will be really warm and pleasant. See for yourself!
What hairstyle will go best with a maxi dress?
Composing the entire styling is not a simple task. Keep in mind that a dress is not everything! You always have to think about the right accessories or shoes, which for many women can cause a lot of problems. Also important is the hairstyle, which can affect the final effect of our styling. So what hairstyle will go best with a maxi dress? It all depends on the neckline. If you opt for elegant maxi dresses that expose a large part of the neck and shoulders, it is worth thinking about tying up your hair. A great choice, for example, will be a classic bun and single strands released at the sides. In the case of an everyday maxi dress, you can confidently bet on loose hair, which will give you additional lightness and freshness.
Maxi dresses - Kulunove online store
In Kulunove online store you will find the most beautiful maxi dresses for every budget, occasion and season. Choose from thousands of wonderful models and create a dream styling to suit your needs. We offer affordable maxi dresses that will be the perfect choice if you are preparing some important outing. In our store you will find the most fashionable dresses for wedding, prom dresses, cocktail dresses, wedding dresses and many other creations in which you will feel really special! We can guarantee lightning-fast shipping, as each of the dresses available from us is already ready to be handed over to you. All you have to do is place an order and we will ship it to you almost immediately.