Fitted dresses
Most women associate fitted dresses only with the most elegant ceremonies. Nothing could be further from the truth!.. read more All you need to do is slightly modify other elements of your outfit, and you will get a beautiful and original styling for any occasion - a party with friends, a wedding or just a simple walk around town. Fitted dresses are the most versatile type of women's creations, which are not only very comfortable, but also perfectly emphasize the assets of any figure.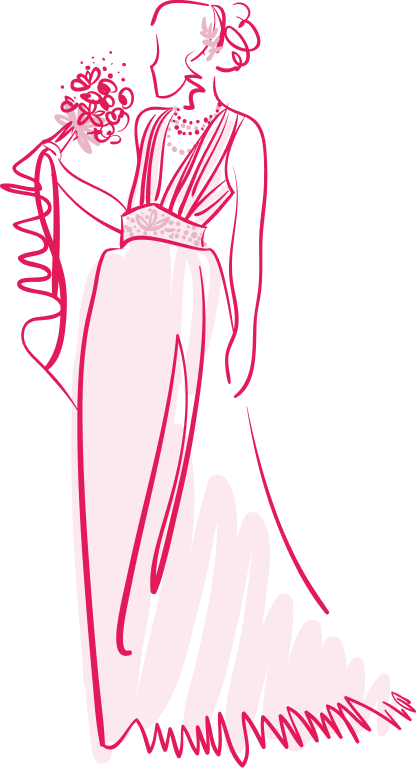 Fitted dresses - for weddings and other important celebrations
Fashionable fitted dresses for weddings are a real hit in recent years. Most often younger girls opt for such a choice, although nothing prevents a mature woman from reaching for it as well. Fitted dresses for a wedding will be a hit if you want to emphasize the assets of your figure in an unobtrusive way. In addition, it is an extremely versatile choice - it will match any shoes, jewelry, hairstyle or makeup. The most beautiful fitted dresses for a wedding are a great way to have a simple, yet eye-catching style. If you are looking for a dress for a wedding, prom dresses or other important celebrations, fitted dresses elegant will work perfectly for this issue.... read more
Fitted mini dresses - emphasize your figure
Fitted dresses are offered in a variety of cuts, but it's hard not to agree that the most popular by far are fitted mini dresses. This is the kind of creation that will give you a chance to expose your beautiful legs. If you additionally wear stilettos with it, the "wow" effect is guaranteed! No one will be able to turn their eyes away from you. A real hit is the so-called Little Black Dress, which is a short dress with an uncomplicated shape, whose greatest assets are length, simplicity and minimalism. However, if you want to stand out a bit more, be sure to bet on matching dresses in vivid color, such as red matching party dresses, dresses with original patterns, matching mini dresses in boho style and many others.
Fitted dresses - a proposal for bold women.
Fitted dresses are an option for all women who are not afraid to exude their charms. Figure-fitting dresses will perfectly emphasize a woman's curves, which are, after all, the most beautiful decoration. Very popular among our customers are such models as, among others, a fitted dress with a slit, thanks to which each of us will be able to expose a little more body. Such a cut is ideal for such occasions as New Year's Eve, a party with friends or a date.
Long fitted dresses - chic and elegance in one
Fitted dresses do not necessarily have to be short! If someone does not feel comfortable in such an issue, a great alternative will be long fitted dresses, which will add chic and elegance to any woman. Such a cut is especially loved by people who are looking for an evening or cocktail dress. Fitted long dresses are also very often wedding dresses - in shades of white, gray and beige they are very often chosen as a creation for a civil wedding. No matter what occasion awaits you in the near future, a fitted long dress is something that should not be missing from your closet. Check out our entire range and choose the dress of your dreams.