Red dresses
The wardrobe of a fashion-loving person must necessarily include a dress in one of the boldest colours. Red dresses have long since established themselves as timeless creations and are as popular as the little black dress... read more There's no denying that clothes in this colour are synonymous with sex appeal and sensuality, so it's a great way to create an outfit that makes you look phenomenal. All you need to do is decide on a dress that suits you in terms of style and cut. We offer fashionable red dresses for weddings and other special occasions. The selection is extremely extensive, so that each of our customers has the chance to find a model for herself, as well as for her friend, daughter or mother. Haven't yet convinced you to complete your wardrobe with a dress in red? Then find out about the other advantages of this colour and check out our collection.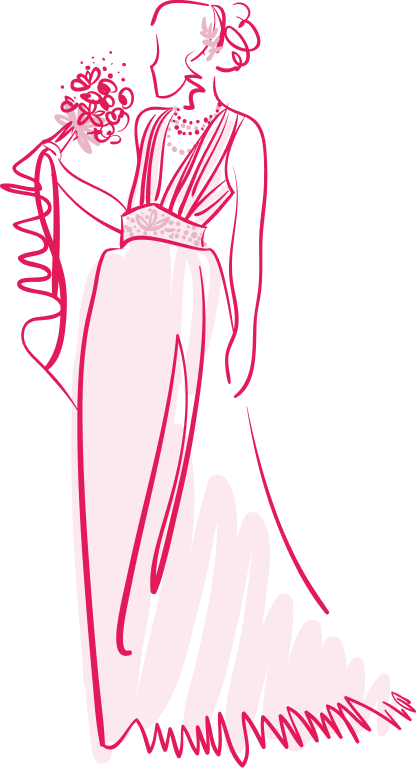 The most fashionable red dresses in different styles and cuts
The red dresses for weddings offered in the Kulunove shop are fully in line with current trends, so our customers do not have to fear that they will show up at an important event in an unfashionable outfit. Among others, there are fitted versions, which emphasise the feminine curves and thus highlight the assets of the figure. We offer strapless red dresses, the length of which can be freely adjusted to suit individual needs. Or maybe you are more interested in a corset model? You will also find such a creation in our collection. However, it is not only the version with a padded top that reveals the shoulders, but also a beautiful one-shoulder dress and a model with buffeted sleeves that fall slightly. Alongside these, you can also choose from dresses with thicker straps, deep and square necklines.... read more
Extra long, with a cut-out, or perhaps revealing legs - the most fashionable red dresses
Or perhaps you prefer exclusive red wedding dresses with flared sleeves? Versions with this cut are able to add lightness to the styling, especially if they come with a long bottom. Our customers can also look forward to the hugely popular Spanish dresses, which expose the shoulders and feature ruffles that sway beautifully when dancing. You don't necessarily have to opt for a short-sleeved dress - our collection also includes red long-sleeved wedding dresses, which are perfect for colder days. Not all ladies like to bare their legs. Others love outfits that show them off. The designers have not forgotten how different women's tastes are, so in Kulunove you will find everything from floor-length maxi dresses, including those with cut-outs, to mid-length and mini dresses.
How do you choose a dress shade to suit your beauty type?
Who can afford red dresses for cocktail, evening or casual wear? As you know, red has many shades, both lighter and darker. We recommend the latter option for brunettes and brunettes, among others. If you have light blonde hair, a lighter shade of red will look great on you. Go for a lovely tomato or raspberry colour. What about redheads? As a rule, light shades suit fair complexions, but in this case a beautiful red colour will also go well with darker creations. To whom do we particularly recommend red dresses for a wedding? It's no secret that you certainly won't hide in the crowd in such a creation. Therefore, women who don't mind drawing attention to themselves should definitely be tempted by it. Are you still hesitant about wearing red? If you're worried, it's best to go for a version in a dark shade, such as maroon. In this case, a minimalist dress, characterised by simplicity and elegance, could be a hit.
Red dresses for special tasks
Certainly, many women wonder how to optically make their upper bodies appear smaller. Creations with plunging necklines, including an overlapping neckline with a cut-out, which both emphasises the neck and makes the bust appear smaller, are helpful for this type of treatment. This is also an option for ladies with broad shoulders. Red spangled dresses, on the other hand, tend to optically enlarge the bust, which is why they are favoured by clients with a pear-shaped or rectangular figure, among others. And how to emphasise the waistline? Well, the best way is with flared skirts with a low waistline. If you would like to cover up an excessively rounded tummy, pretty red wedding dresses without a waistline, for example in the form of a trapeze, can work wonders.
Beautiful red dresses for weddings and other special events
What other occasions are conducive to showing up in a beautiful red dress? We recommend our models, especially if you have a prom ahead of you - especially as red garters are also available in the Kulunove online shop? Or maybe you'll be acting as a bridesmaid? If so, it's a good idea to have all your bridesmaids surprise your guests with identical red creations on that special day. These types of dresses are also recommended for going to the opera, a special gathering with a loved one or a family party. In addition to the most beautiful red creations, which are the perfect dress for a wedding, we also offer unique wedding dresses. We guarantee affordable prices, professional service and on-time delivery.