Short wedding dresses
Not every creation for a wedding has to feature a classic cut and reach to the ground. More and more ladies are opting for.. read more bold short wedding dresses that reveal the legs, add lightness and are characterized by incredible charm. This is an extremely interesting choice that can provide a sensational effect. In our store you will find such models that combine excellent style, comfort and elegance. See for yourself and explore the Kulunove offer now!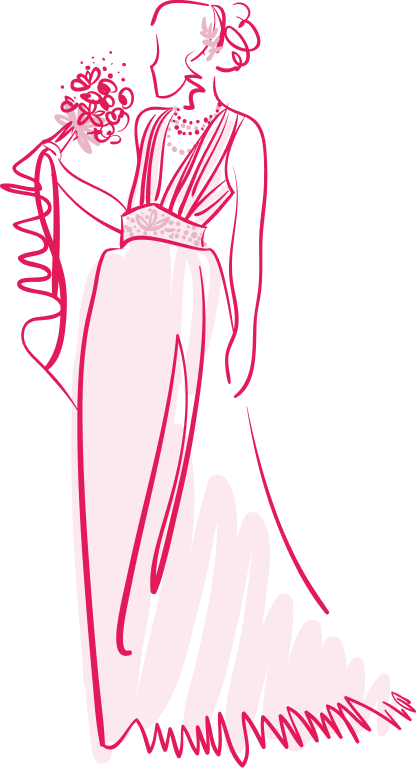 Short wedding dresses - bold creations for a special day
Short wedding dresses in recent years have become increasingly popular among brides. More and more often at weddings there are unobvious creations that subtly reveal shapely legs and are characterized by a certain freshness. If "ordinary" long wedding dresses seem boring to you, and you would like to bet on something modern and unobvious, a shorter model will turn out to be a hit! This is not only an extremely charming proposal - such a garment will allow you to comfortably party until the morning even if your wedding takes place in the middle of summer.... read more
When to opt for a short wedding dress?
When choosing short wedding dresses, brides usually have two options to choose from: creations that reach only to the knee, and those that are slightly longer, revealing only the ankles and part of the calf. The first option will ideally suit a slender, tall figure, allowing you to effectively expose your legs, while the second is a slightly more universal choice.
If you are looking for a solution that will add class and elegance to your styling, bet on short lace wedding dresses. Brides who prefer a rustic vibe, on the other hand, can choose short boho wedding dresses. The princess cut with a flared bottom, on the other hand, is sure to appeal to women who opt for a modern style, and at the same time dream of a striking, wide skirt and a clear cut-off at the waist. You can find short wedding dresses online at Kulunove online store.
Short wedding dresses at Kulunove
We focus on comfort and quality - these are the qualities that also characterize the short wedding dresses available in our offer. Kulunove online store is a place where you will find a wide selection of beautiful, stylish dresses before the knee, as well as those slightly longer, revealing a small part of the leg. We present many models in different styles, sizes and cuts - short boho wedding dresses, simple creations or princesses with a fitted bodice and a flared bottom. What's more, when you choose short wedding dresses, the civil wedding will also be held in unique style. Also check out the accessories available in our store!