Bridal coverings
The wedding dress is the one and only dream dress that a woman usually wears once in her life. This is why it is extremely important that every detail blends in perfectly with the whole look. Whether you intend to get married in summer or winter, wedding cover-ups are ideal.. read more in either situation. They have many benefits and will improve your comfort tremendously, especially during adverse weather conditions. We encourage you to check out our collection, which is rich in a variety of wedding dress cover-ups, so you can perfectly match your chosen model to your styling. Each garment is made from the highest quality materials, in a way that will enhance the beauty of the bride.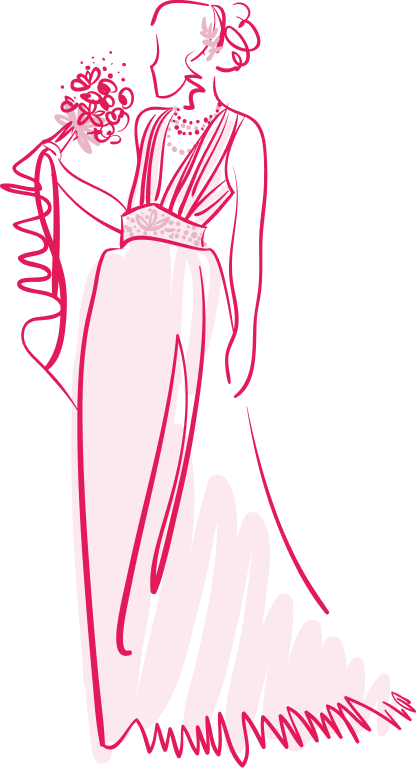 Which garment to wear with your wedding dress?
Once you have chosen the wedding dress of your dreams, the next step is to find a perfectly fitting garment that enhances all the qualities of your style. In our online store you will find several different styles of garments that will successfully match the style of your dress, as well as the weather on your special day. Among our offerings are bridal bolero, bridal etouettes and bridal sweaters.. Boleros are ideal as boho wedding cover-ups, boleros as spring wedding cover-ups and jumpers as autumn wedding cover-ups.... read more
What to wear with your wedding dress when it's cold?
You already know which summer wedding coverings will look great on hot days and during slightly cooler evenings. That's why you're probably wondering which winter wedding coverings won't let you down if there's a creaking frost outside the window. In our collection you will also find tailored and extremely warm winter wedding coverings. So if you're considering a winter wedding date, you'll find everything you need to avoid the discomfort of low temperatures in our store.
What to wear on top for a wedding?
With a choice of ailes, boleros, jumpers and fur garments, you are sure to find the model of your dreams. At the same time, you can use our garments if you are looking for beautiful dresses for a wedding or other special occasion. In addition to our garments, you will also find accessories with which you can emphasise the uniqueness of your creation. We also encourage you to keep an eye on our online store, where new dresses are released to fit in perfectly with the current trends.