Boho wedding dresses
Boho style wedding dresses are quite popular - this is an extremely interesting option for the special day, which is characterized by lightness, airiness and rustic style. It will be an ideal.. read more option for any bride who appreciates comfort, and at the same time wants to look stunning and natural. Check out our offer and choose the boho wedding dress of your dreams!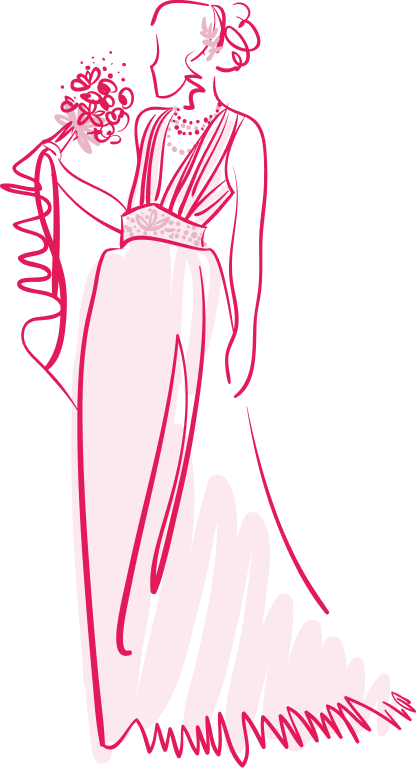 What are the characteristics of boho wedding dresses?
The wedding dress in a rustic style is characterized by a simple and delicate cut, the use of airy material, as well as the presence of embroidery or sensual lace decorations.Such a proposal will perfectly emphasize the character of the bride and give the whole styling an unforgettable charm. A boho rustic wedding dress is a creation in which you will feel beautiful and really special! If you are a person who prefers simplicity and lightness from sophisticated, even "heavy" dresses, boho style models are made just for you. You will not find in them tight corsets, numerous petticoats or shiny beads. Simple and striking short boho wedding dresses will give sensuality and emphasize the natural charm of the bride.... read more
Wondering where to buy a boho wedding dress and how much it will cost? In the Kulunove online store you will find many beautiful models of dresses in numerous color and size variants. Usually the prices of boho wedding dresses range from PLN 2,000 to 4,000. However, with us you can buy much cheaper products that do not differ in quality and style from more expensive counterparts.
When is it worth betting on boho wedding dresses?
Rustic-style wedding dresses will fit perfectly into the atmosphere of weddings in nature, surrounded by nature, under a tent or events with vintage-style decorations. This is the perfect choice for those who do not like glamour and prefer to bet on delicacy. You don't have to follow the current trends and fit into the current rules of the fashion world - choose comfort and lightness, and at the same time enjoy the unique, beautiful look of boho wedding dresses available in the Kulunove store.
Boho wedding dresses at Kulunove
In our offer we have prepared especially for you affordable boho wedding dresses in various editions. Here you will find both short and long wedding dresses. The boho style will be perfect for a wedding in nature, but regardless of the situation, any bride-to-be will look beautiful in a delicate, airy and extremely comfortable dress in a rustic style. At the same time do not forget about interesting styling accessories, which you can also buy at Kulunove. If you're looking for an equally glamorous dress for a bridal party, you couldn't have come to a better place! Explore our offer today and choose your dream dress!