Garters for the prom
The prom is a huge event that almost all secondary school students look forward to. It is at this time that they have the opportunity to dance the polonaise solemnly and also party until dawn... read more It is the first such serious ball for which young girls meticulously prepare. That is why it is so important not to forget the smallest detail, which, as it turns out, can make a big difference. Such an element of the wardrobe of future high school graduates is the prom garters. It is worth checking whether this is an essential part of the outfit, and also whether the presence of a prom garter can have a bearing on the graduation results.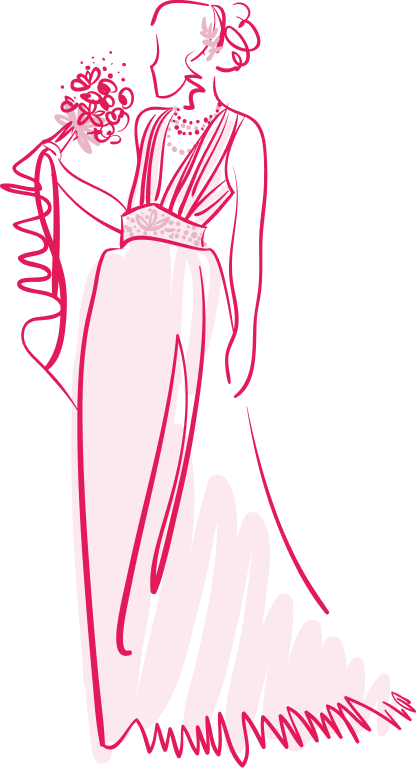 Why are there garters for the prom?
Many schoolgirls who are preparing for their most important prom don't forget their garters. The prom is probably the first occasion when they put on such a piece of clothing. Of course, the question then arises about the tradition of the prom garter. There has long been a superstition that having a garter at the pre-matriculation ball is supposed to ensure good luck during the matriculation exam. Therefore, it is worn to help pass an extremely important exam on which the future of girls entering adulthood depends. You're probably wondering what colour your prom garter should be. It turns out that tradition dictates that they should be red prom garters.... read more
Is it necessary to have a garter at the prom?
Of course, the garter is only a traditional part of the prom outfit, as success at graduation will be guaranteed above all by solid study. However, it is an extremely charming and traditional accessory worth taking care of. In our online store you will find elegant garters in red. Apart from the fact that you will be able to take the popular photo with your leg showing the garter, at the same time this part of your outfit can become a nice memento for life.
On which leg is the garter worn?
If you're planning on having a garter at your prom, you may be wondering which leg to wear it on. It turns out that the choice of leg does matter. It is customary to wear the garter on the left leg, which is the one going from the heart. By doing so, according to tradition, you can increase your chances of success in the matriculation exam.
What is it about garters?
In fact, prom garters are a great tradition to take care of, especially if you care about fond memories of your high school years. Very soon you will become an adult, head off to university and then take up your first job. A red garter, on the other hand, will remind you of your carefree moments at school and maybe even your first loves from that period.
We invite you to check out the extensive range of dresses on offer in our online store, where you will also find unique wedding dresses or beautiful dresses for your wedding. In addition, our collection includes dresses for every occasion. Check out the lovely cocktail dresses that you can wear to any family celebration, evening dresses for special occasions or dresses for everyday wear. With us, your wardrobe will be filled with perfectly fitting creations that accentuate your style, and you will look otherworldly in them.