Wedding boleros
A wedding is a special event that remains in the memory for the rest of one's life. However, marriage is not always celebrated during warmer weather... read more And even in spring or summer, we never have a guarantee that the weather will not suddenly deteriorate. That's why it's a good idea to take care of the bride's outfit to ensure that she won't feel uncomfortable when the temperature drops significantly. Elegant wedding boleros are a great idea. The current designs and cuts of the cover-ups match perfectly with unique wedding dresses. A bolero will provide you with exceptional comfort and will also accentuate any of your styling. With this, even a wedding taken in autumn or winter can take on a unique character. Check out the bolero collection, and choose the perfect cut that will make you feel like a real princess.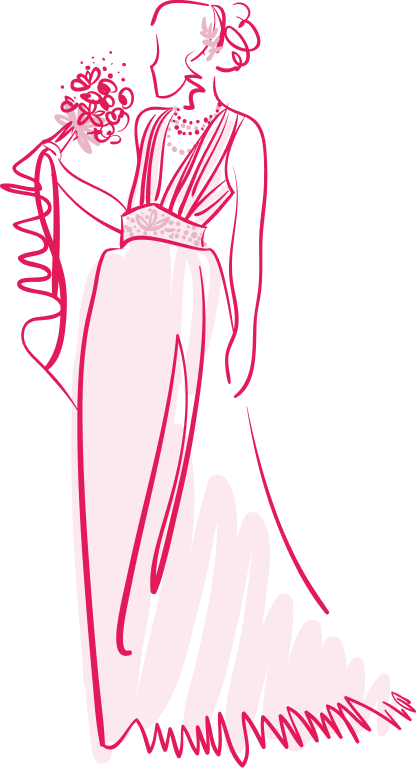 How to choose a bolero to go with your wedding dress?
If you associate a bridal bolero mainly with the autumn or winter season, and you are looking for an outer garment to match your summer outfit, you are sure to find unique proposals throughout our collection that you will be pleased with. If you just want to cover your shoulders, a tulle etolo will be perfect for this purpose. Among the available styles, you will find both airy ethols and tailored chimneys with extra sleeves. Among the winter and autumn bridal bolero styles, the Ivory type is very popular. This is an extremely pleasant to the touch and delicate jumper, which emphasises the bride's figure exquisitely and also cuts off the waist in the wedding dress. Of course, there are even warmer boleros among the available models, which will provide you with exceptional comfort even on warmer days.... read more
Elegant wedding boleros
Boleros can become an integral part of any wedding dress. If you want them to perfectly match your dress, lace wedding boleros are definitely worth looking out for. Delicate lace exquisitely accentuates muslin dresses or those sewn from airy tulle. This is an element of wedding attire that you can successfully wear to church or the registry office. If you are going to the wedding as a guest and are looking for a bolero to go with your chosen dresses for the wedding, you will also have no problem finding the garment of your dreams. The most important thing is that you feel comfortable in your chosen creation. Then the night you danced the night away at the wedding will long be remembered.
Wedding bolero and other accessories
Of course, wedding bolero's are not the only accessory to look out for when preparing for the most important celebration of your life. Furthermore, it's worth bearing in mind a bolero not only in the colder months, but also when the weather is uncertain and you may be faced with a cooler evening. Among the accessories that will accentuate an amazing gown is the veil. It's worth matching its length to your chosen creation. If you're going for romance as well as exceptional delicacy of the whole look, a long veil is ideal. A wedding accessory that every bride should take care of is the blue garter. It is an element that is closely associated with the tradition of the nuptials, as well as all the things that a bride should have included in her outfit. With all the tips on how to choose a bolero to go with your wedding dress in mind, you will already know what to look for when choosing the right garment. Not only should the bolero be fitted in terms of appearance, but you should also feel special in it.