Dresses with ruffle
Dresses with ruffle are exceptionally charming feminine clothes. In Kulunove you will find numerous proposals.. read more - both those suitable for extraordinary moments and creations that you will wear every day. A dress with ruffles should be in every woman's closet. Equip yourself with the perfect model for you today, which you are sure to find in the Kulunove offer.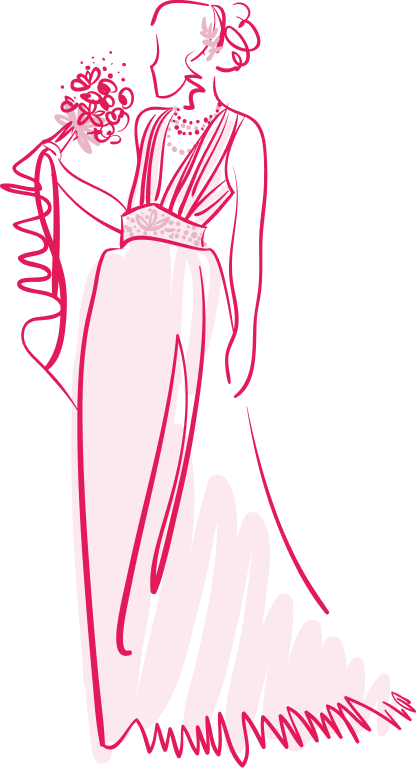 Dresses with ruffle for special occasions and everyday wear
Where should you wear dresses with a ruffle? This type of clothing can fit virtually anywhere - much depends on the color scheme and details of the cut. Some models can be a bit more fancy, and others fit into the theme of minimalism. Among the dresses from Kulunove you will find, among other things, the perfect dresses with ruffle for a wedding. A tasteful creation in an interesting color, for example, an intense yellow hue, will make you stand out strikingly from the other wedding guests. However, elegant dresses with ruffle from Kulunove are not only suggestions for the wedding. Many of them will also fit perfectly for other occasions, such as proms.... read more
A white dress with ruffle at the bottom, a beach, sand and a pair of your favorite sandals - sounds like something for you? Imagine yourself in such circumstances and think about how to realize this dream. We suggest: the first step should be to buy a ruffle dress from Kulunove!
Dresses with floral ruffle or a subdued, simple dress with a ruffle?
Offered within our assortment of floral ruffle dresses from our range are both extremely ornate creations and more subdued proposals. Among the beautiful models loved by our customers, you can point out, for example, matching proposals with a ruffle around the neckline and an interesting slit on the leg. Such a cut offers you a sensual accent on the chest and collarbones, as well as a way to expose your legs in an exclusive way.
If, on the other hand, you are a lover of simple, minimalist creations, you will also easily find the perfect proposal in our offer. At Kulunove you can also buy knee-length ruffle dresses in subtle colors, such as pale pink or delicate blue. The decoration in the form of a ruffle can be placed not only around the neckline or in part of the skirt. In addition, Kulunove's offer includes unusual, beautiful dresses with ruffled sleeves!
Who fits dresses with a ruffle?
When choosing a dress with a ruffle, it is worth remembering that this type of decoration effectively attracts the eye, which can be used to emphasize selected parts of your body. If you are proud of your bust, opt for a dress model with a ruffle around the neckline. In case your lower body parts are a bit bulkier, you can opt for a dress with ruffled sleeves, which will visually even out your body proportions.
The most versatile type of this type of dress is probably a dress with a ruffle at the bottom. For whom such a model will be suitable? The answer is simple - for any woman! It all depends on how the ruffle is constructed. Dresses with a ruffle from Kulunove are a really versatile garment that can be used as a cocktail dress, for a wedding or for everyday wear. Take a look at our offer - we are sure that you will find among them a model in which you will feel like a star.