Wedding accessories
Even the most beautiful wedding dress will not look like the one of your dreams if the right accessories are missing... read more That's why it's worth seeing what other elements you should pay attention to in order to make your wedding styling beautiful and completely comfortable. We offer numerous accessories that will embellish any wedding dress and make you feel like a princess on your special day. Of course, before you go about choosing individual accessories, it's a good idea to consider beforehand what effect you want. Then you'll know exactly what style suits you, as well as how you need to adapt your wedding outfit to the weather conditions that may prevail on your wedding day.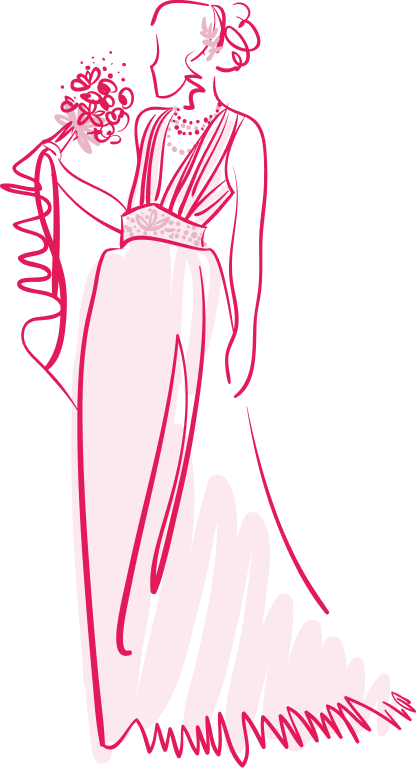 A wedding veil for every bride
For almost every bride, wedding veils are an integral part of the wedding dress. We offer both long and short veils. Among the long veils are those whose length reaches up to 2.5 metres and more. They are most often made of delicate tulle, which perfectly lays on the hair, dresses and also creates a kind of train. The airy material will look great, especially on a wedding shoot. If you are looking for more practical but still elegant wedding accessories, you can successfully opt for a short wedding veil. It will usually be distinguished by its lace decoration and extremely easy attachment to the bridal hairstyle.... read more
Wedding boleros for inclement weather
Some wedding accessories for the bride and groom should take into account the different weather conditions that may occur on the day of the planned ceremony. If you are planning a winter or autumn wedding, wedding cover-ups are ideal. Some of the most popular of these include boleros and the extremely tactile tied jumpers. The advantage of all wedding cover-ups is that they fit incredibly well with the bride's outfit. They accentuate the waist perfectly and are also extremely elegant, which will make the bride look phenomenal.
Elegant garters with a touch of tradition
An extremely traditional part of every bride's outfit are wedding garters. They are most often chosen in the colour blue, although you will also find white garters in our offer. They are a symbol of good fortune, which, according to superstition, was supposed to ensure the future spouses. Choose the perfect cut to match your wedding dress. Remember that our offer is extremely rich in creations for various occasions. We encourage you to also see our dresses for weddings, as well as our creations for proms.