Dresses without a neckline
Dresses are the quintessence of femininity. If you're looking for the perfect outfit for a formal occasion or want to look beautiful at a family celebration, choosing the right cut of dress will emphasise your feminine energy... read more Surely you realise that there are hundreds, or even thousands, of different dress styles. That is why in our online store kulunove.pl we have prepared a special offer for you, thanks to which you will find what you are looking for and need. Dresses without a neckline deserve special attention. It is an ideal proposal for every woman who, on the one hand, appreciates classics, but also wants to give her styling a note of mystery.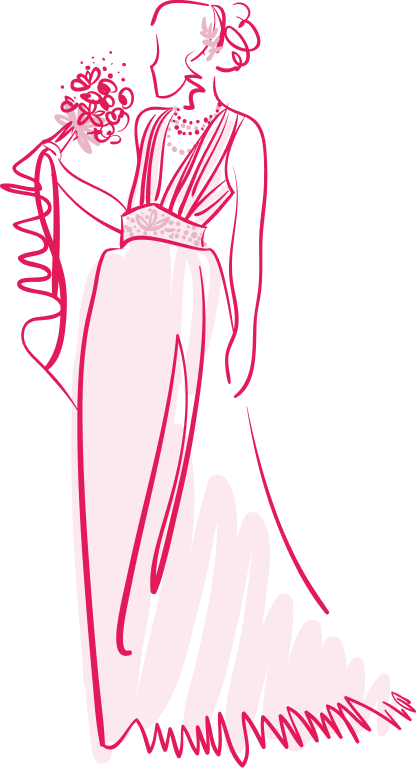 Dresses without a neckline for every occasion
In our collection of dresses you will find neckline-free dresses that you can literally wear for any occasion. Among them, the dresses for a wedding without a neckline are incredibly popular. You don't have to fear that if your creation is cleavage-free, you won't emphasise your assets at the same time. On the contrary, among our proposals you will also find models in which the neckline and shoulders are covered by extremely elegant lace. This means you don't have to opt for a completely covered dress, yet it is designed with extraordinary taste. You will find that such a dress, which stands out with a covered neckline, can also be sensual and perfect for a special event such as a wedding.... read more
Extraordinary collection of cuts and colours of neckless dresses
When you decide on a neckline-free dress in our online store, you certainly won't be able to complain about boredom. In our collection you will find dresses in both more classic colours and those overflowing with energy. Therefore, it is up to you whether you are looking for dresses in calm shades of beige or classic black, or perhaps saturated red or intense green. In addition, we aim to include a variety of cuts in our collection of backless dresses. So you can decide for yourself whether you like your dresses with rich ruffles or romantic versions with elegant lace. Such interesting cuts will further enhance your style, as well as the particular occasion you want to wear your new creation for.
The no-neck dress as a must have in your wardrobe
You already know that dresses without a neckline cannot be missing from your wardrobe. They are unique and one-of-a-kind dresses for a wedding. It may even come as a real surprise to you that you will find unique wedding dresses with a similar cut in our store. They stand out with incredible elegance and will also perfectly emphasise your figure. That's why you can take advantage of our offer at any stage of your life, whether as a bride-to-be or as a guest who will have a great time at someone else's wedding. We also encourage you to check out our other products. Among them you will find, among other things, charming and designed with every detail in mind wedding accessories. If you take a look at our garments, you will see that for a real woman, the lack of the right aura will be no obstacle to wearing a beautiful dress. We invite you to take a look at our new arrivals as we catch the latest trends. With us, you will always look not only fashionable, but above all you will feel special.