14 days return period
•
Designed and sewn in Poland
•
Shipping in 1-3 working days
•
Free delivery over 169 zł
Dresses for christenings
Christening is an extremely important event for many families. An elegant party with loved ones, a dinner at an exclusive restaurant or in a home garden - there is no shortage of.. read more ideas for celebrations, as well as interesting styling for christenings. In many cases, a delicate, fashionable and elegant dress will be ideal.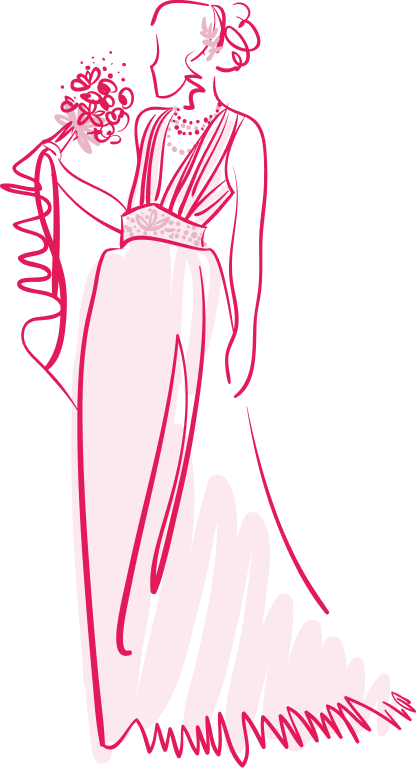 What kind of dress to choose for christenings?
Creations for christenings, like subtle and elegant dresses for weddings, should fit into the joyful atmosphere of the day, and at the same time look beautiful and emphasize beauty.When choosing the right model, the color, cut or length, among other things, are important. Both a christening dress for a guest from the extended family, as well as for the child's mother or godmother, should be characterized by an attractive design, and at the same time be tailored to the person wearing it. It is also important to properly adapt your choice to the nature of the ceremony - pastels or beige, among other colors, are ideal.... read more
Fashionable dresses for christenings 2022 - what suggestions for the baby's mother?
When choosing a christening dress for the mother, it is worth betting on elegance. At the same time, it should be remembered that baptism is not only a solemn event, but also a special occasion to celebrate, usually organized in the closest circle. Therefore, it is worth ensuring that the creation for the child's mother is joyful and matches the climate of the day. Warm colors and soft fabrics will be the perfect choice. A reliable option will also be to follow seasonal trends - in summer or spring, for example, airy christening dresses with subtle patterns will be a good choice.
The christening outfit for the godmother is extremely important - during the ceremony it is she who holds the baby in her arms. This key moment is likely to be forever immortalized in souvenir photographs. Therefore, the dress for the godmother should be elegant and subtle, and at the same time comfortable - it is worth betting on girly colors and a cut that fits the figure.
Christening dresses for grandmothers and more
When choosing a christening dress for grandma, you can opt for a classic creation, for example, a maxi type. Both simple and airy models sewn on a wide circle in distinctive colors or soft pastels will be the perfect choice for the occasion. Such styling can be varied with colorful accessories or jewelry. An elegant christening dress paired with the right accessories will be a hit!
How to choose the right dresses for christenings?
Christening is a time to meet with loved ones, and also an opportunity to prepare an unusual styling and present yourself beautifully. The creation should be characterized by a certain elegance, and at the same time emphasize the figure and type of beauty. At a baptism both classic, simple models and colorful, feminine cocktail dresses will work. A summer christening dress in pastel colors will be a great choice for a dinner in the garden, while for a more exclusive party you can choose evening dresses or subdued models with interesting decorations. All of these types of proposals can be found on Kulunove - take a look at our unique offer and prepare a suitable outfit for this special event.